For the safety and security of our campus, ALL visitors must report to the office in the main building.
Fall Break
October 5-9
Students return to school
Monday, October 10.
2023-2024 District Calendar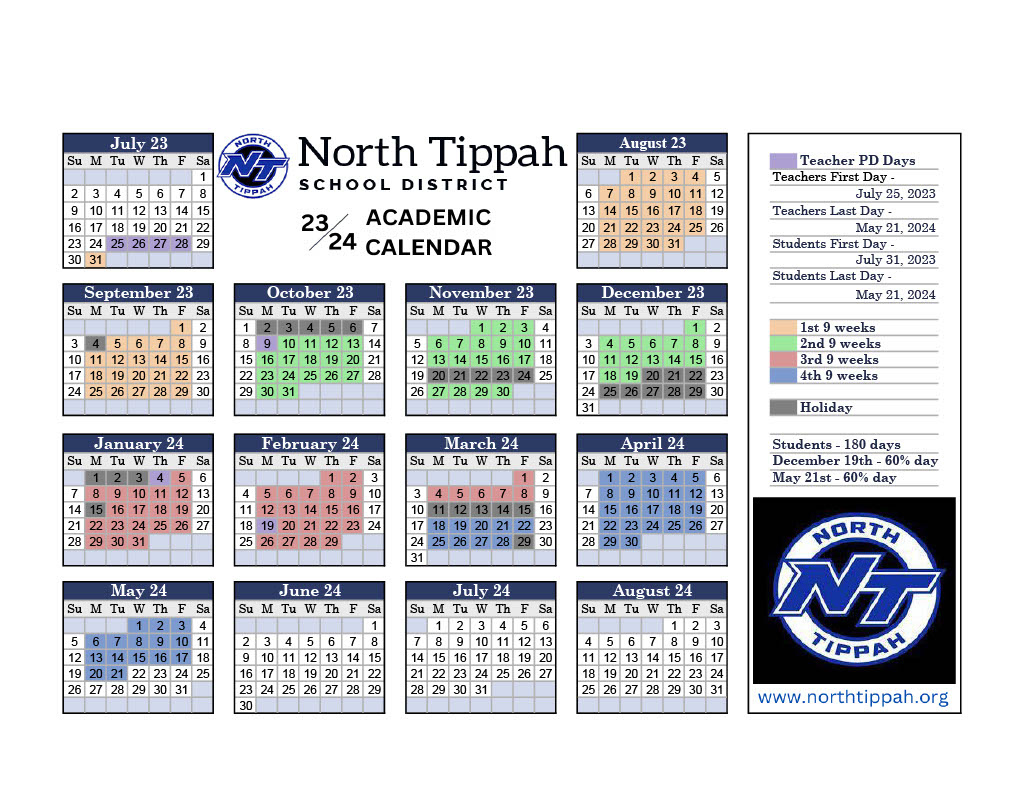 Reminders for

Car Rider Drop Off and Pick Up:
- Students cannot be dropped off before 7:15 A.M. Teachers are not on-duty until that time.
- For the safety and security of our campus, walking students to their classroom is highly discouraged after the first day. Teachers will be available to help younger students get to their classrooms.
- Car riders begin dismissal at 2:50 p.m.
Go to www.northtippah.org
On the North Tippah School District homepage, click on the MENU tab and
choose the link for the Online Free/Reduced Lunch Application. Follow the prompts and complete the
application.